KABUKI's News
Kabukiza Theatre
/
other
February 12 ,2015
Information about English guidance at Kabukiza (Tokyo)
You can get the English guide services (audio or caption, at selected theatres.)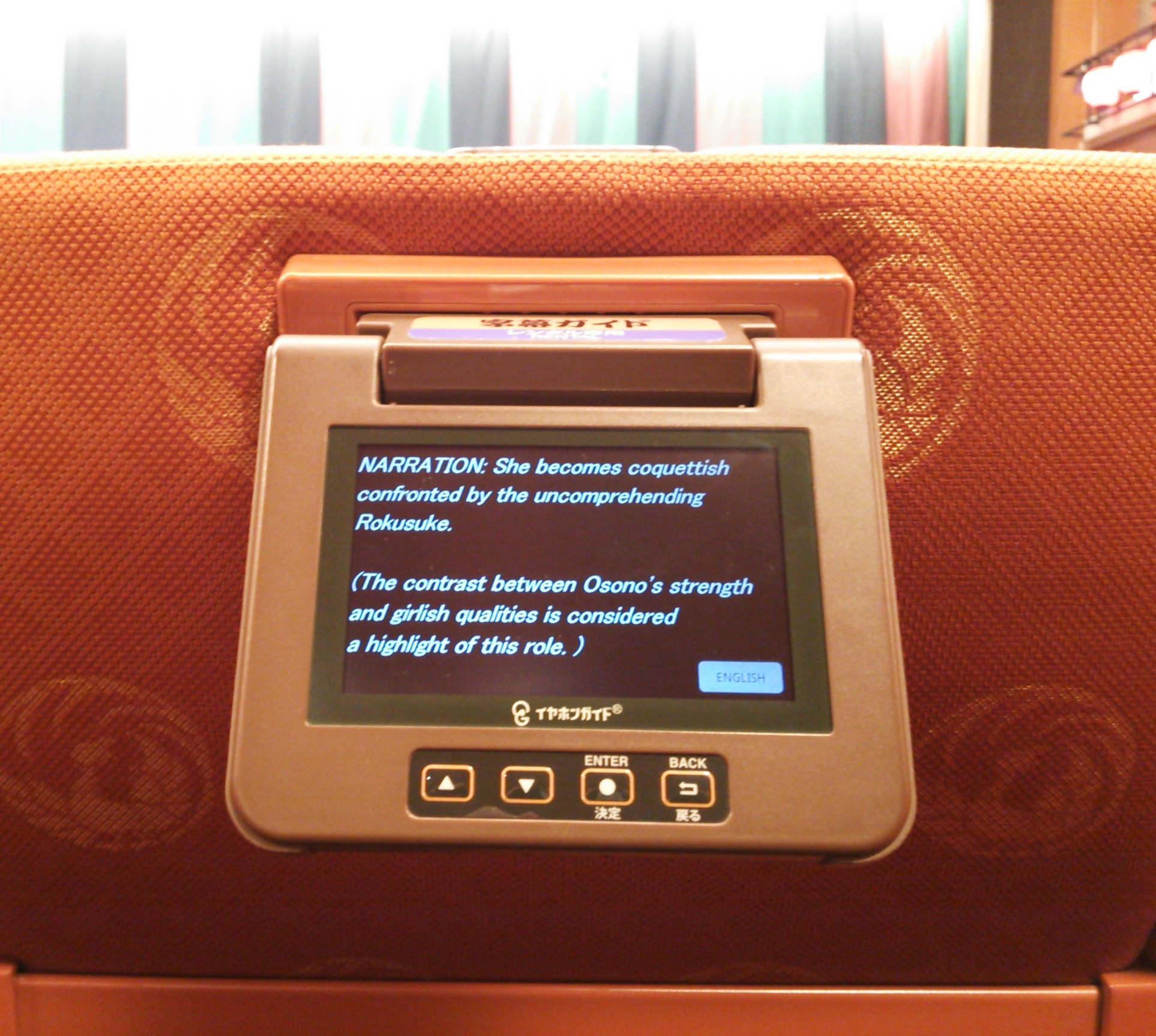 The "G-Mark Guide" ( captioning) service will start in March 2015 at Kabukiza (Tokyo). According to the introduction of this new service, English Earphone-Guide service at Kabukiza will terminate at the end of April 2015.
G-Mark Guide (From March 2015)
■Full Program:¥1,000
(You need to leave your personal ID to rent the device.No refundable deposit is needed.)

■Single Play:¥500
(Refundable Deposit:¥1,000)
MAKUMI (single play) ,See Just One Play,at the Kabukiza Theatre in Tokyo.