Other Theatres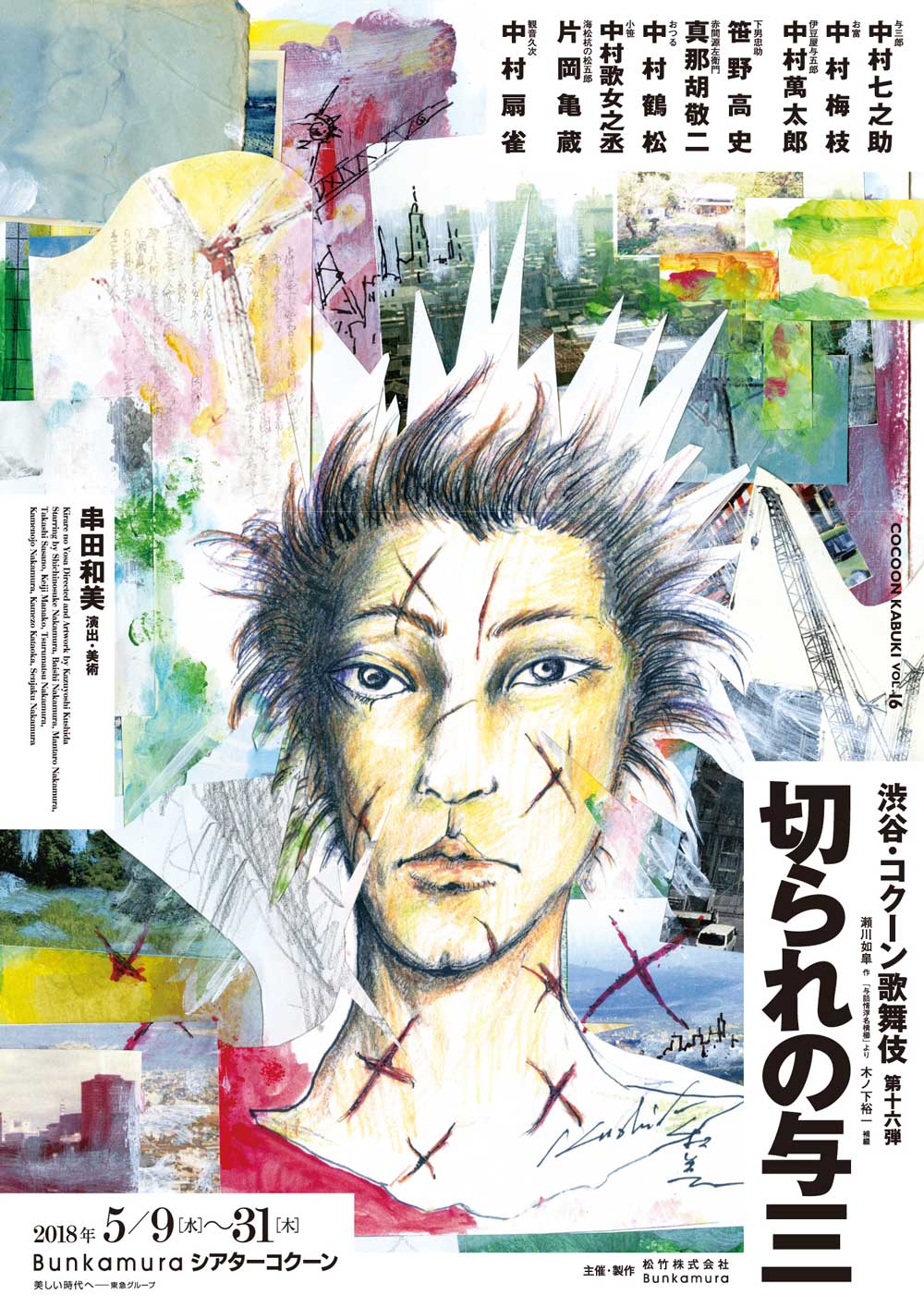 May

at the Theatre Cocoon

Daily: May 09 (Wed) - May 31 (Thu), 2018

Time Schedule

On sale: from Mar 31 (Sat), 2018 10:00AM(JST) 2018:03:31:10:00:00

First Class: 13,500/ Second Class: 8,000 / Third Class: 4,000/
Standing A (for today's performance only): 3,500/
Standing B (for today's performance only): 2,500
Unit: Japanese Yen (tax included)

*Tickets for today's performances will be sold at the box office 1 hour before each performance.
*Standing B tickets will be sold after Standing A tickets are sold out.
*View from Third Class seats is very restricted. Please be aware of this when purchasing.
*First Class, Second Class, Third Class seats are all chair seats
*No English supporting Guide available.
Since its beginning in 1994, 'Cocoon Kabuki' has continuously evolved. Always seen from a brand-new viewpoint, it has breathed fresh air into kabuki classics creating sensational productions that have drawn audiences into its unique and exciting world.

To mark its 16th production, Cocoon Kabuki will stage a much anticipated work. The popular classic 'Yowa Nasake Ukina no Yokogushi' is given a completely fresh interpretation under the direction of Kushida Kazuyoshi, based on a script revised by Kinoshita Yūichi.
It is a story of the handsome Yosaburō and the beautiful Otomi. Forced to part repeatedly, it seems that destiny always brings them back together again. Those around them are tossed about, drawn into this whirlpool of fate.
Yosaburō will be performed by Nakamura Shichinosuke, and Otomi by Nakamura Baishi. Also appearing will be Nakamura Senjaku. Don't miss this exciting blend: an old classic seen from a fresh and modern perspective!
KIRARE NO YOSA
[ Scarface Yosa ]
CAST :
Yosaburō

Nakamura Shichinosuke

Otomi

Nakamura Baishi

Izuya Yogorō

Nakamura Mantarō

Chūsuke, a servant

Sasano Takashi

Akama Genzaemon

Manako Keiji

Otsuru

Nakamura Tsurumatsu

Ozasa

Nakamura Kamenojō

Mirukui no Matsugorō

Kataoka Kamezō

Kannon Kyūji

Nakamura Senjaku
KIRARE NO YOSA
[ Scarface Yosa ]
CAST :
Yosaburō

Nakamura Shichinosuke

Otomi

Nakamura Baishi

Izuya Yogorō

Nakamura Mantarō

Chūsuke, a servant

Sasano Takashi

Akama Genzaemon

Manako Keiji

Otsuru

Nakamura Tsurumatsu

Ozasa

Nakamura Kamenojō

Mirukui no Matsugorō

Kataoka Kamezō

Kannon Kyūji

Nakamura Senjaku