Other Theatres

Performance Information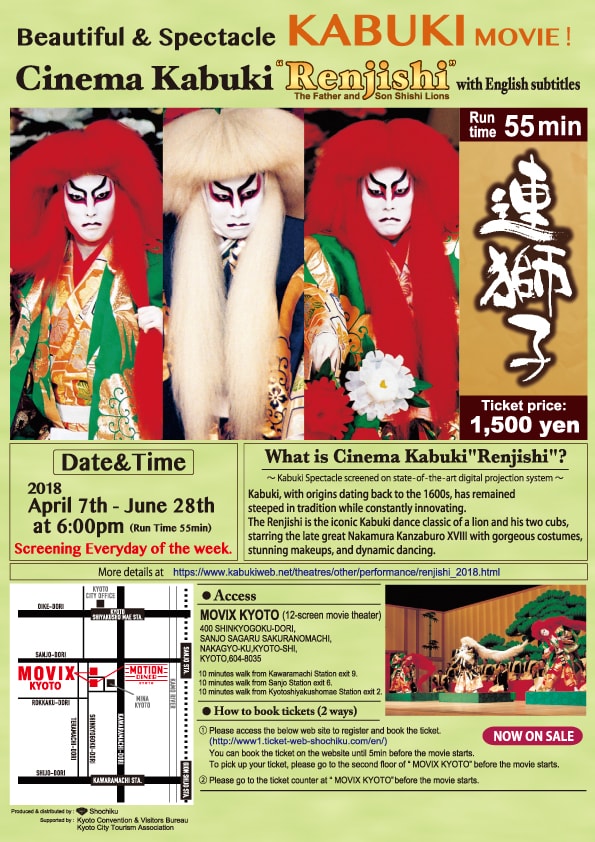 MOVIX KYOTO
Daily: Apr 7 (Sat) - Jun 28 (Thu), 2018
Movie start: 6:00 PM
*Run time: 55 minutes
*Screening everyday of the week.

*This is a MOVIE and NOT A PLAY.
On sale: from Feb 1 (Thu), 2018 2018:02:01:13:00:00
*No English Earphone Guide available.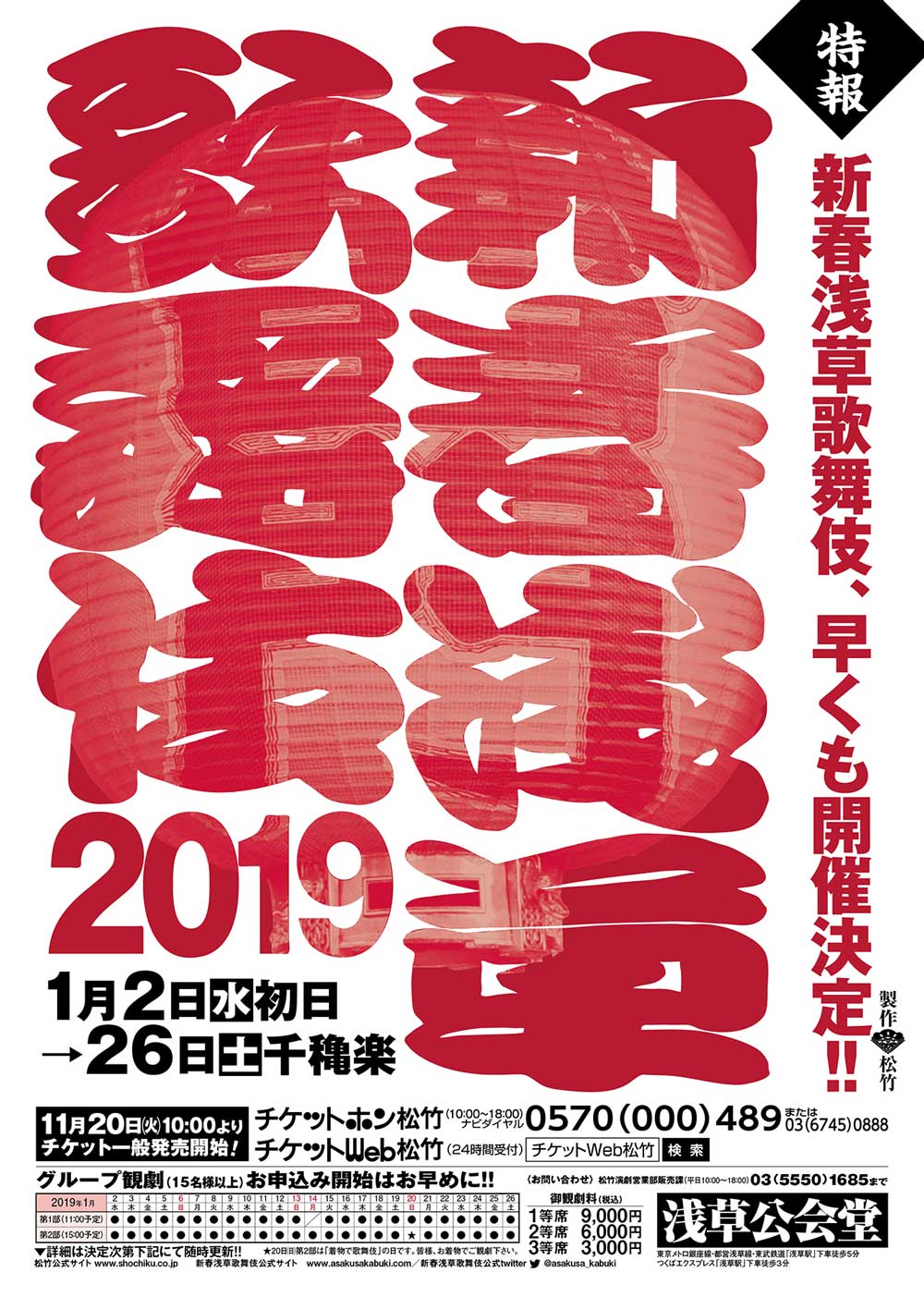 Asakusa Public Hall
Daily: Jan 2 (Wed) - Jan 26 (Sat), 2019
Part 1:11:00 AM
Part 2: 3:00 PM
*No Part 1 on the 14th.
*Part 2 on the 20th will be 'Kimono de Kabuki', a performance where customers are recommended to wear kimono.
On sale: from Nov 20 (Tue), 2018 2018:11:20:10:00:00
News about Other Theatres
May 11 ,2018
January 2 ,2018