Other Theatres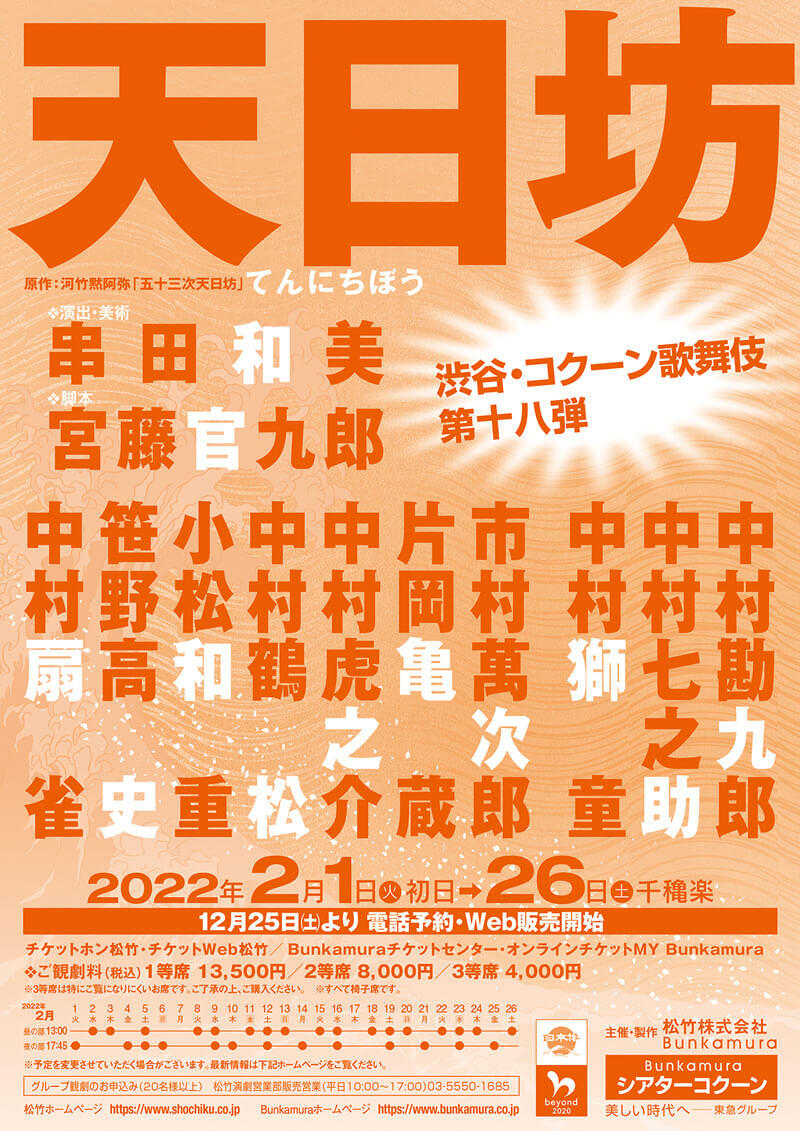 February

at the Theatre Cocoon

Daily: Feb 1 (Tue) - Feb 26 (Sat), 2022

Matinee: 1:00 PM

Evening Show: 5:45 PM

Time Schedule

On sale: from Dec 25 (Sat), 2021 10:00AM(JST) 2021:12:25:10:00:00

First Class: 13,500/ Second Class: 8,000 / Third Class: 4,000

*View from Third Class seats is very restricted. Please be aware of this when purchasing.
*First Class, Second Class, Third Class seats are all chair seats.

*No English supporting guide available.