KABUKI's News
Kabukiza Theatre
January 14 ,2019
The name succession of Ichikawa Danjūrō XIII, Hakuen, and Ichikawa Shinnosuke VIII's stage debut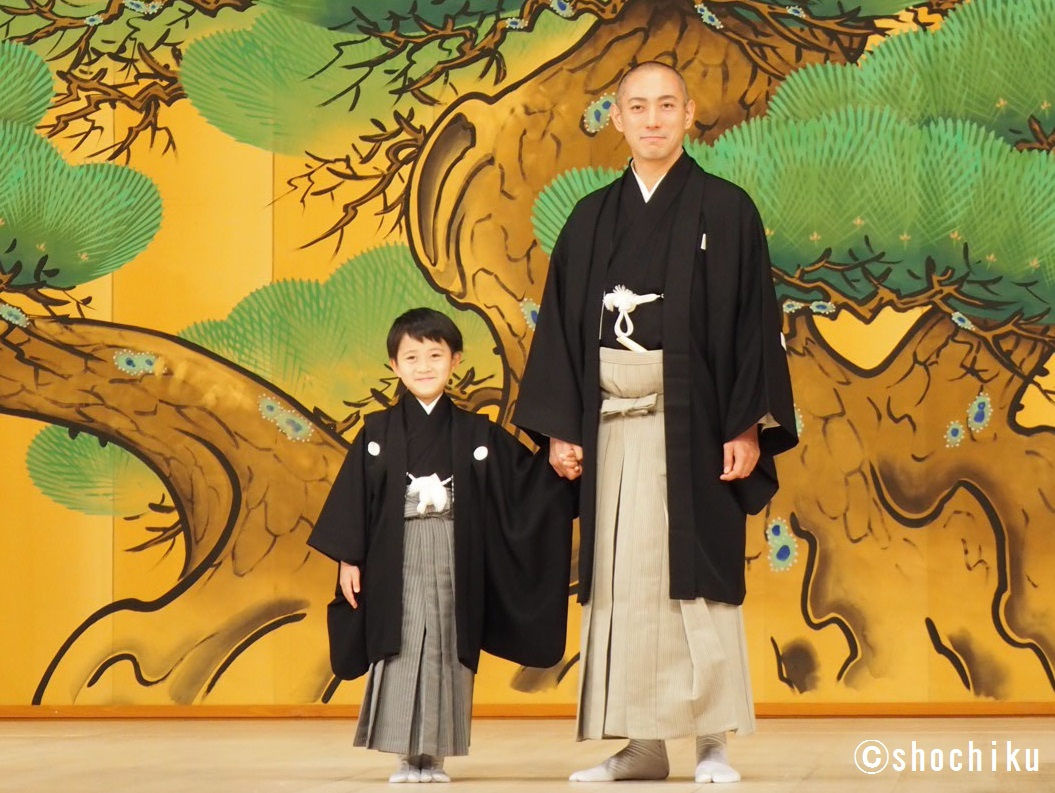 In 2020, Ichikawa Ebizō XI will succeed to the name Ichikawa Danjūrō XIII, Hakuen. Ichikawa Ebizō's eldest son, Horikoshi Kangen will also make his stage debut, taking the name Ichikawa Shinnosuke VIII.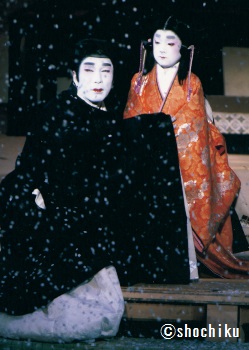 The name of Ichikawa Danjūrō has been handed down from generation to generation since the 17th century. The actor bearing that name has always been at the center of Edo (old Tokyo) kabuki and has significantly contributed to the creation of kabuki history. In 2020, the year when Tokyo will be under the global spotlight, the name of Danjūrō will return again to the kabuki world.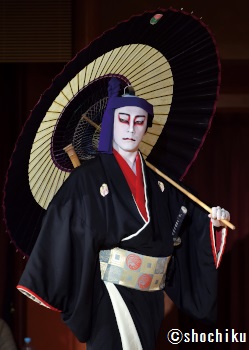 Ebizō expressed his feelings at a press conference, saying, "I understand Danjūrō is a name that holds great significance for people. Our family has specialized in performing the 'Kabuki Jūhachiban', 'Shin Kabuki Jūhachiban', and the 'aragoto' acting style handed down from Danjūrō I to my father Danjūrō XII. I realize I must continue the tradition, as well as bear responsibility for the era I am living in when I become Danjūrō". From his words, the great pressure of succeeding to the name of Danjūrō could be felt. He said he wished to become a Danjūrō whom everyone could relate to living in the same era.
This time, Ichikawa Ebizō will be succeeding to the name Danjūrō, Hakuen. Many kabuki actors have a 'haimyō', a pen name for writing haiku poetry. 'Hakuen' is the haimyō that Danjūrō II used, and ever since then it has been adopted by all actors named Danjūrō. Danjūrō V used the Chinese kanji characters for 'white monkey' to write 'Hakuen', feeling that he still hadn't been able to reach the level of former actors (his father and grandfather) who had borne the name.
Ebizō said that since he, too, believes he still hasn't caught up with his father and grandfather, he wishes to devote his life to kabuki and has decided also to use the Chinese characters that mean 'white monkey' for his haimyō.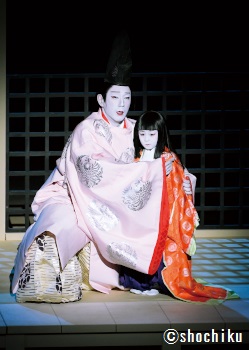 Ebizō's eldest son, Horikoshi Kangen will be taking the name Ichikawa Shinnosuke, a name which Ebizō himself had been given before he became Ebizō. He has been performing on stage with his father since he was 2 years old, but he will finally make his official stage debut under the name Shinnosuke VIII.
Ebizō explained with a smile when asked about Kangen's reaction to his stage debut under the name Shinnosuke: "Even before this name succession was decided, he sometimes seemed to think he was already Shinnosuke, so he wanted the name 'Ebizo' this time. But I explained to him that becoming 'Shinnosuke' ​was the first step, so he said 'yes'."
Performances to celebrate the name succession will be held at various theatres in Japan, starting from the May, June and July programs at the Kabukiza Theatre in Tokyo. Performances will continue at the Hakataza Theatre in Fukuoka, the Osaka Shochikuza Theatre, the Misonoza Theatre in Nagoya and the Minamiza Theatre in Kyoto. ​In addition, two tours around other theatres in Japan will also take place. Kangen's stage debut will be made at the Kabukiza Theatre.
Please look forward to the performances.