KABUKI's News
Shinbashi Enbujo Theatre
October 17 ,2019
The October-November program at the Shinbashi Enbujo Theatre has begun!

'Super Kabuki' was created by Ichikawa Ennosuke III (now En'ō II). It is a new type of kabuki with grand and spectacular stories, and a new style of direction popular with modern audiences. Ichikawa Ennosuke IV (En'ō II's nephew) has inherited his spirit and developed this kind of work into 'Super Kabuki II'. The Super Kabuki play 'Oguri' caused a sensation at its first performance in 1991 at the Shinbashi Enbujō Theatre. Continuing that creative impulse, the play has been revised with a new script and direction by Ennosuke, and will be performed this year, the first year of the Reiwa Era, as 'Oguri, a new version'. Please look forward to the tremendous play with its thrilling story full of dreams, romance and spectacle, handed down from the medieval period! It will be performed from October to November, and both Ichikawa Ennosuke and Nakamura Hayato will perform the leading character Oguri Hangan alternately. Don't miss this very rare opportunity to see the simultaneous aerial stunt by actors from either side of the stage over the audience seats!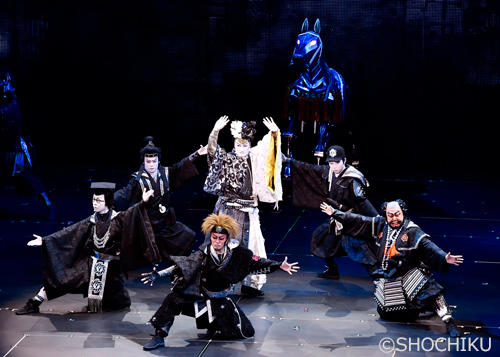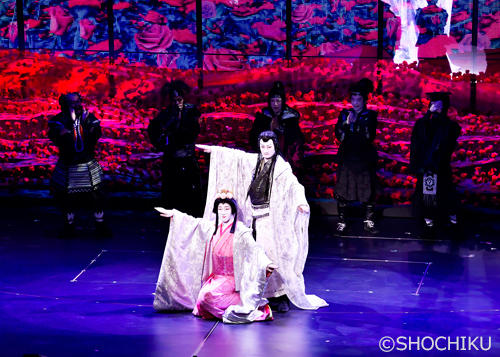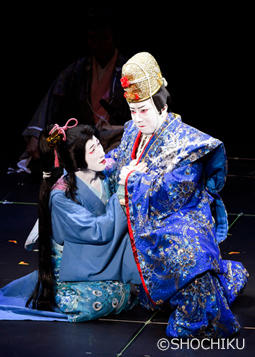 *Pictures will be taken down after the last day of the performances.