KABUKI's News
Minamiza Theatre
February 09 ,2018
The Minamiza Theatre will reopen in November, 2018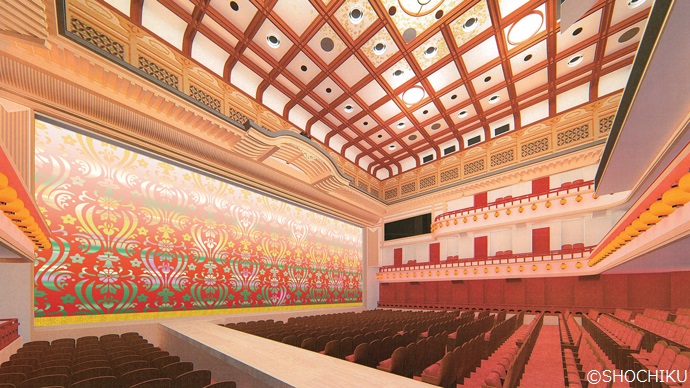 After 2 years of reconstruction and renewal since 2016, the Minamiza Theatre will reopen its doors in November, 2018.

Located in the heart of Kyoto, the Minamiza Theatre is designated as a Registered Tangible Cultural Property and the history of this building can be traced back to 1929. It has been closed since 2016 so that it could be made safe against the threat of earthquakes, but it has now been announced that its reopening will take place in November this year.

Retaining the former theatre's traditional beauty, the new Minamiza Theatre will be fitted with the latest stage technology, enabling a wide variety of spectacular effects to be realized.

As the first step in its new history, the November program will be one that commemorates the name succession of Matsumoto Hakuō, Matsumoto Kōshirō, and Ichikawa Somegorō.