KABUKI's News
A Sword-fighting Experience will be held at the Kabukiza Gallery on September 6th and 7th!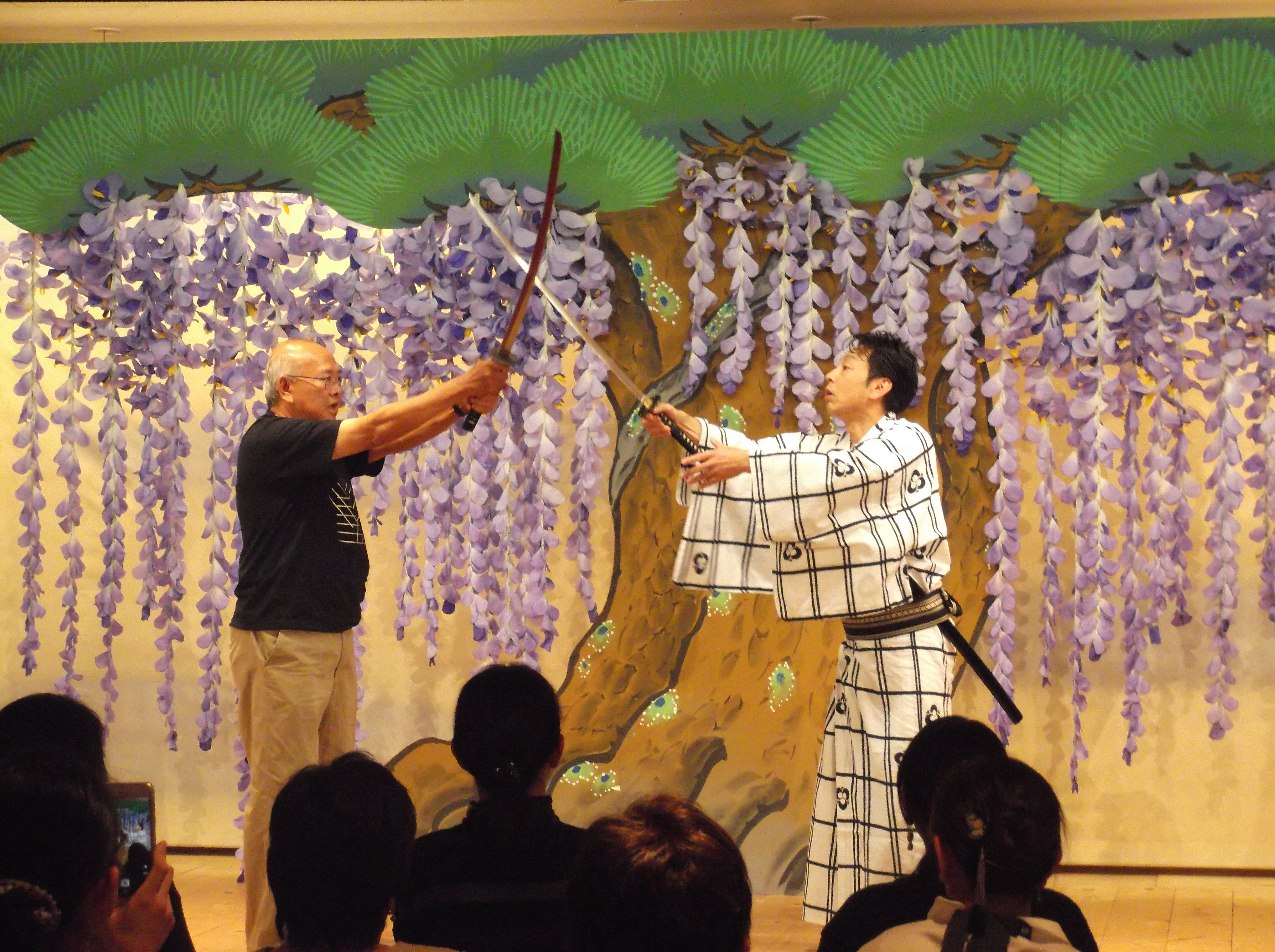 Stylized fight scenes known as 'tachimawari' are among of the highlights of kabuki, and "Kabuki Tachimawari Denju" ("Learning Kabuki's Tachimawari") is a workshop where you can actually learn how to perform 'tachimawari'. This time, Ichikawa Enshirō, a kabuki actor famous for choreography, will specially teach you how to do it.
The workshop starts with a movie of the actual fighting scene that you can watch.
Each way of moving the body has a name. Ichikawa Enshirō will teach you the name of each movement, and through this you will come to understand why the fighting scenes of kabuki have such stylized beauty.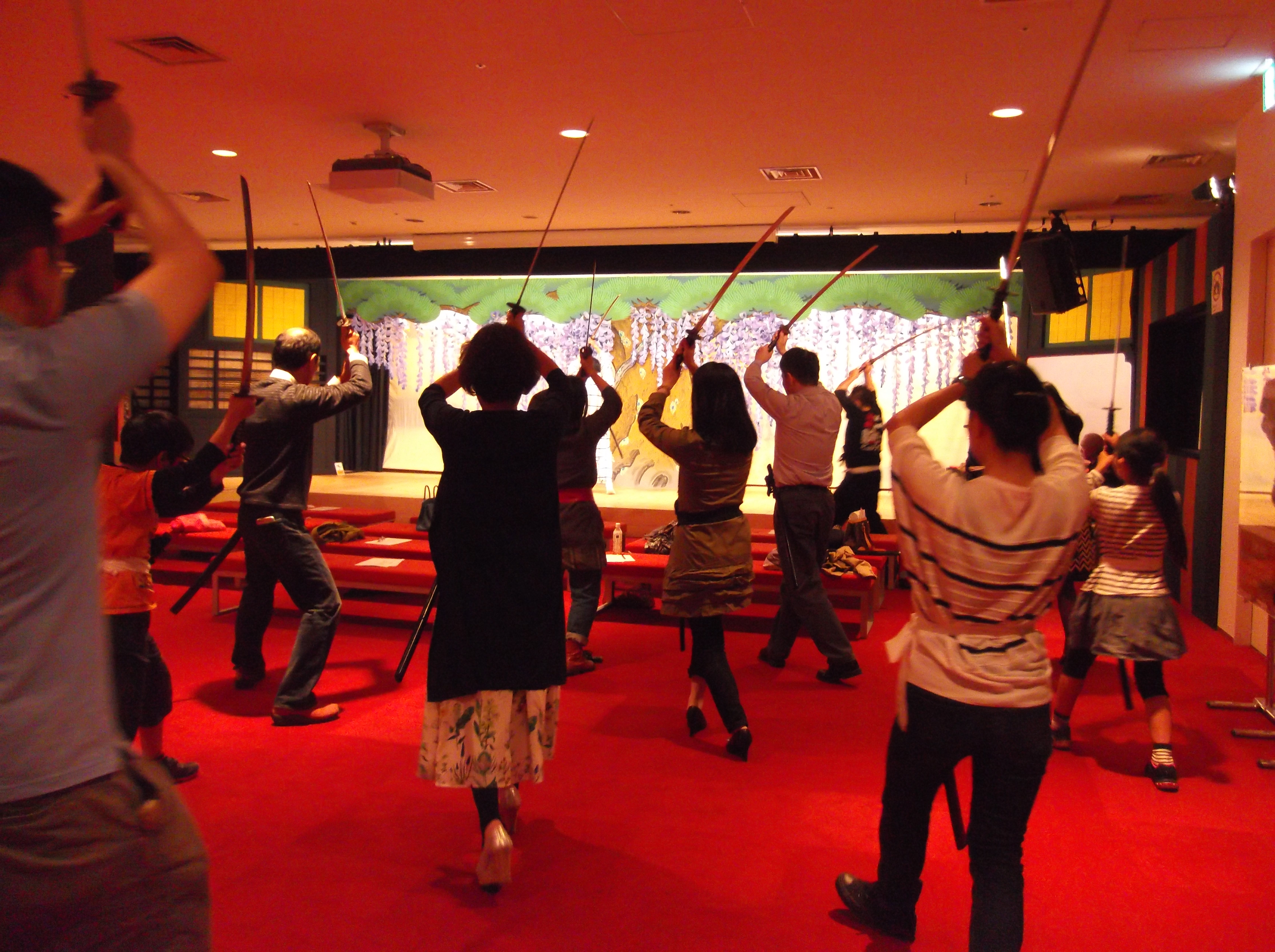 After that, you can actually experience the 'tachimawari' itself! Ichikawa Enshirō specially choreographed the scene for this workshop. This time, performing along to the famous music 'Dontappo', we will have everyone fight as 'onnagata' female characters. Instead of using swords, this time we will be using umbrellas to fit the situation. Wooden clappers will also be used to make the fight scene more exciting! Be sure not to miss this special opportunity actually to experience the world of kabuki!
■■■■■■■■■■■■■■■■■■■■■■■■■■■■■
【Kabuki Workshop】
Sword-fighting Experience. Vol.2: Dontappo (Female role)
'Fighting as a Female Character - Dontappo'
■■■■■■■■■■■■■■■■■■■■■■■■■■■■■
Date and Time:
・Wednesday, September 6th 7:00 PM
・Thursday, September 7th 4:30 PM
・Thursday, September 7th 7:00PM
*Each session is approximately 1.5 hours.
*Doors will open 15 minutes before the session.
*The Kabukiza Gallery's daily exhibition will close at 3:00PM on September 7th.
 (Last Entry: 2:30 PM)
Tickets:
・Participating Tickets: 4500 yen (Tickets for actually participating in the workshop)
・Observation Only Tickets: 2000 yen (Tickets for just watching the workshop)
Available online from July 31st!
http://www1.ticket-web-shochiku.com/en/
Location:
Kabukiza gallery (Direct access from Higashi Ginza Station Exit 3)
Kabukiza Tower 5F, 4-12-15 Ginza, Chuo-ku, Tokyo 104-0061
Notice:
*Comfortable shoes and clothes are recommended.
*We ask for your understanding in advance that you will be asked to take off your shoes when acting out the moves on the stage.
News Category
Annual news list