KABUKI's News
Cinema Kabuki "Sagi Musume" will be screened in Tokyo with English subtitles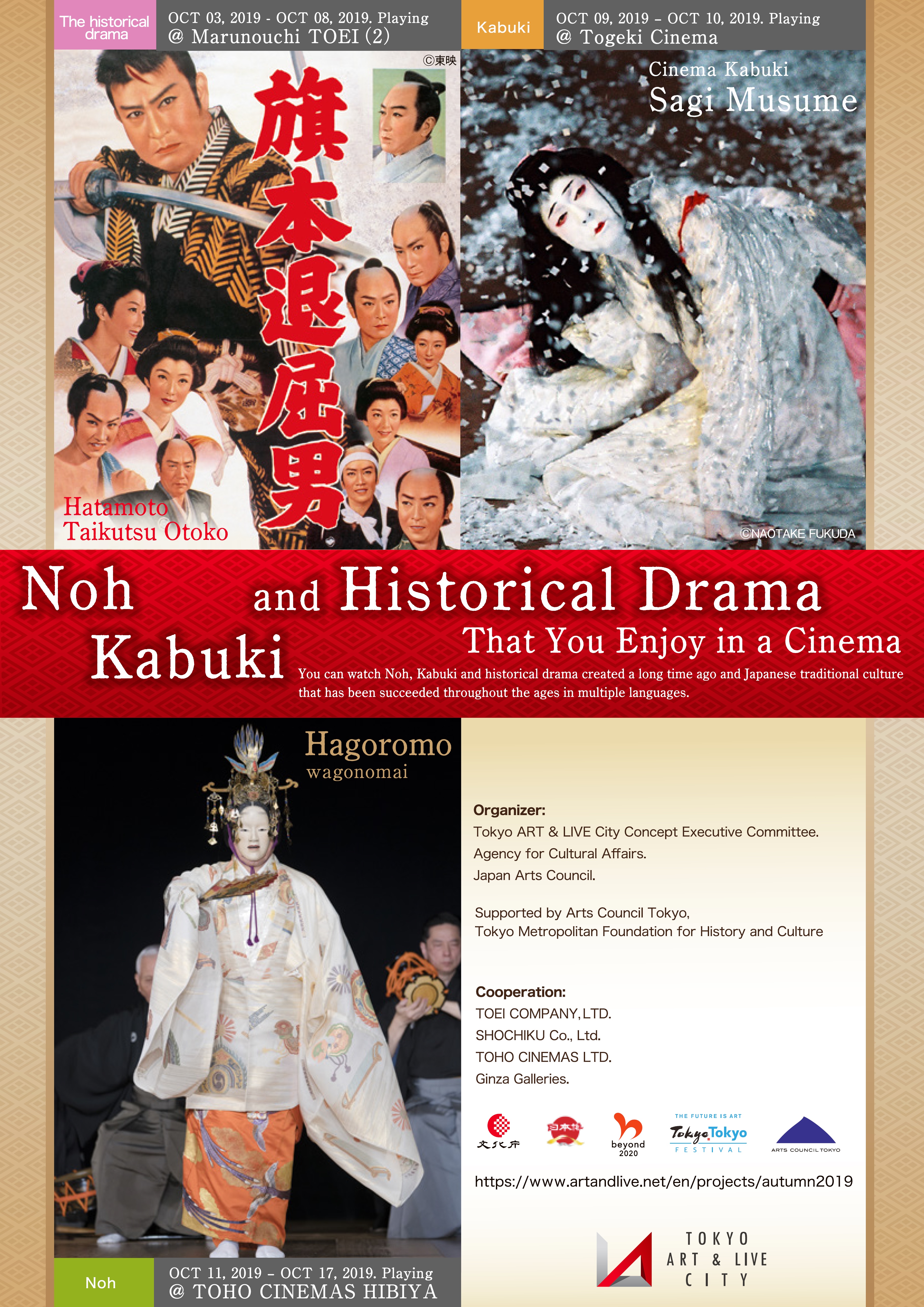 More about 'Tokyo Art & Live City'

For two days, on October 9th (Wed) and 10th (Thu), the kabuki dance 'Sagi Musume' ('The Heron Maiden') will be screened with English subtitles at the Tōgeki Cinema in Tsukiji district, Tokyo.
Organized by 'Tokyo Art & Live City', this is part of a plan to present various Japanese traditional arts that have been refined and passed down through the ages on movie theatre screens for the benefit of visitors from abroad, as well as foreigners currently residing in Japan. Kabuki has been chosen along with the Noh Theatre('Nōgaku') and Historical Dramas ('Jidaigeki').

Before the screening of 'Sagi Musume' there will also be an explanation in English.
As this screening is limited to two days, please be sure to purchase your tickets early. Ticket reservations are also available in English so please spread the word among your friends from abroad.

━━━━━━━━━━━━━━━━━━━━━━━━
Cinema Kabuki 'Sagi Musume'
(with English explanation)
━━━━━━━━━━━━━━━━━━━━━━━━
■SCHEDULE
Date: October 9th (Wed) &10th (Thu), 2019
Time: Screenings from 7:00PM
*Screened once a day
*Run time 60minutes including the English explanation
■VENUE
Tōgeki Cinema (Tsukiji district, Tokyo)
■TICKETS NOW ON SALE
1,000 yen
*Sales at the box office start from 6:00PM
■INFORMATION
For information about the ticket purchase method:
https://www.artandlive.net/en/projects/autumn2019