KABUKI's News
The 8th season of "KABUKI KOOL" is now on air!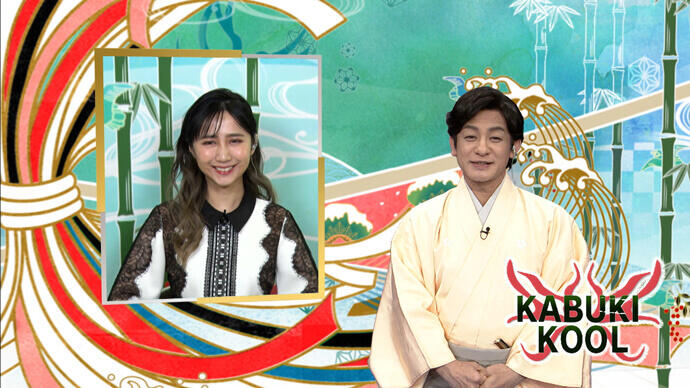 The 8th season of "KABUKI KOOL" (10 episodes in total), a program aimed at introducing kabuki to those abroad, has been broadcast around the world on NHK WORLD since April 7th (Wed).
"KABUKI KOOL" is a popular series produced by NHK WORLD and supervised by Shochiku, which has been highly commended internationally. The program started in 2014, and has entered its 8th year this April.
Kataoka Ainosuke and Sarah Àlainn are the program's hosts again this year and they provide us with fascinating insights into the world of kabuki. Due to the spread of the novel coronavirus (COVID-19), the program is now recorded without direct contact between the two, but still they make a perfect pairing after the four years they have navigated the program together.
The broadcasts of Season 8 will continue until March, 2022. You may see the highlights of previous episodes, including those from former seasons on the official website.
NHK WORLD "KABUKI KOOL"
Broadcast on Wednesday (UTC)