KABUKI's News
Notification of the release of an application content "Reverse Reality: KABUKI Performance 'Shakkyo'"
The "first" AR performance of kabuki that you can enjoy with your smartphone has been released. The application service "Reverse Reality: KABUKI Performance 'Shakkyo'" was developed on the theme of "future theatre experience" by crossing kabuki and cutting edge technologies. The content offers a new kind of kabuki performance where the 3D experience of AR (Augmented Reality) and the freshness of video can be experienced together.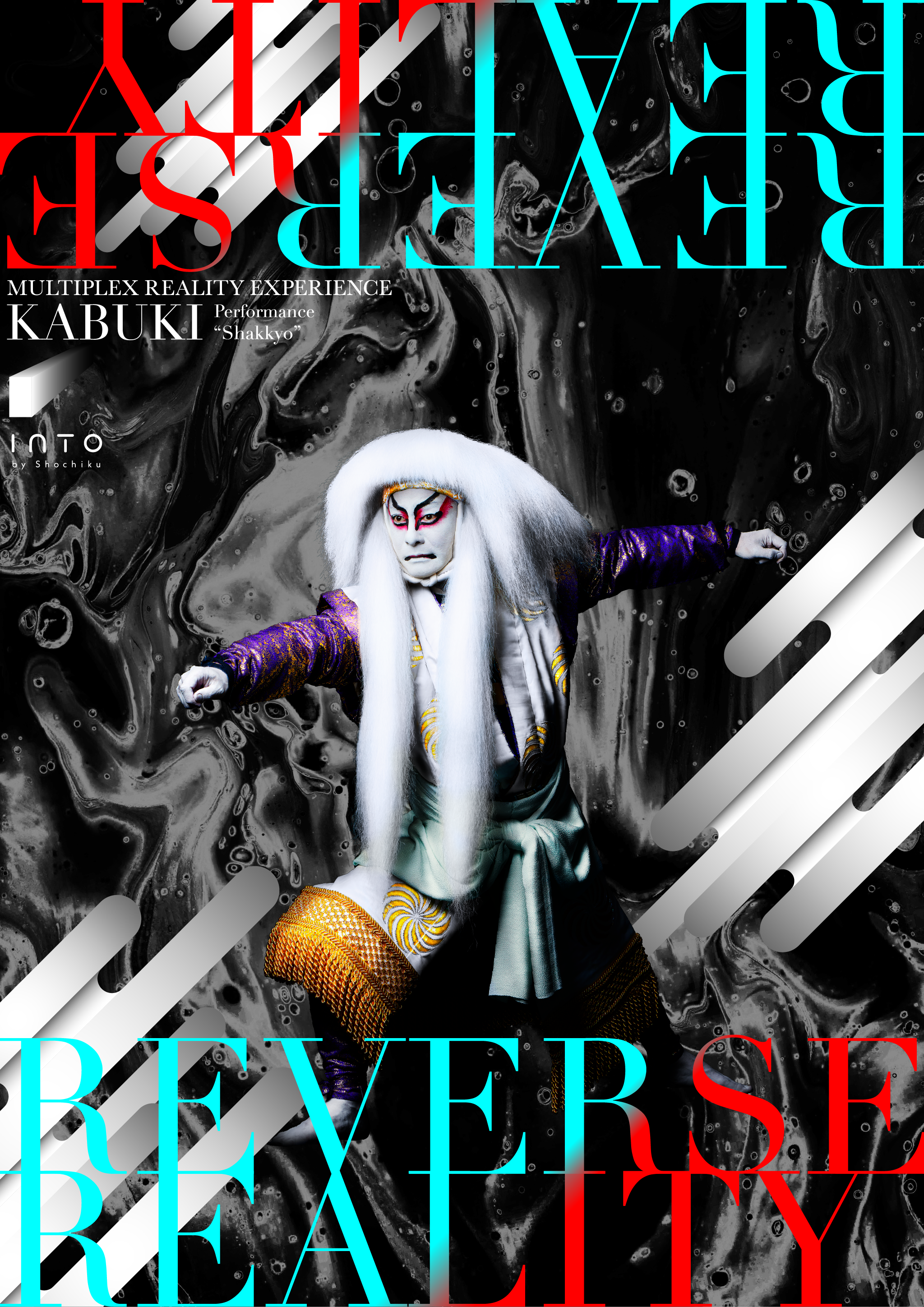 Against a backdrop of stage art including digital performance, kabuki actor Kataoka Ainosuke appears in 3D, and you can enjoy a special performance just for you, right in front of your eyes. The feeling of being in the same space as the kabuki actor, and the magnificent performance with peony flowers and water spray coming vividly out of the screen make the AR performance a unique experience.
On February 24th (Wed), the specialized video premiered on YouTube, and the first performance was held. The application was distributed not only in Japan, but also the USA, the UK, Italy, Australia, Canada, and France, making for the first ever simultaneous performance of kabuki in 7 different countries. The specialized video will be made public as an archive, so that anyone who has a smartphone or tablet with the app downloaded can enjoy the AR performance whenever they like.
■How to enjoy the AR performance
Please load the specialized video into a smartphone or tablet with this app running. The details of how to view the performance are available on the official website.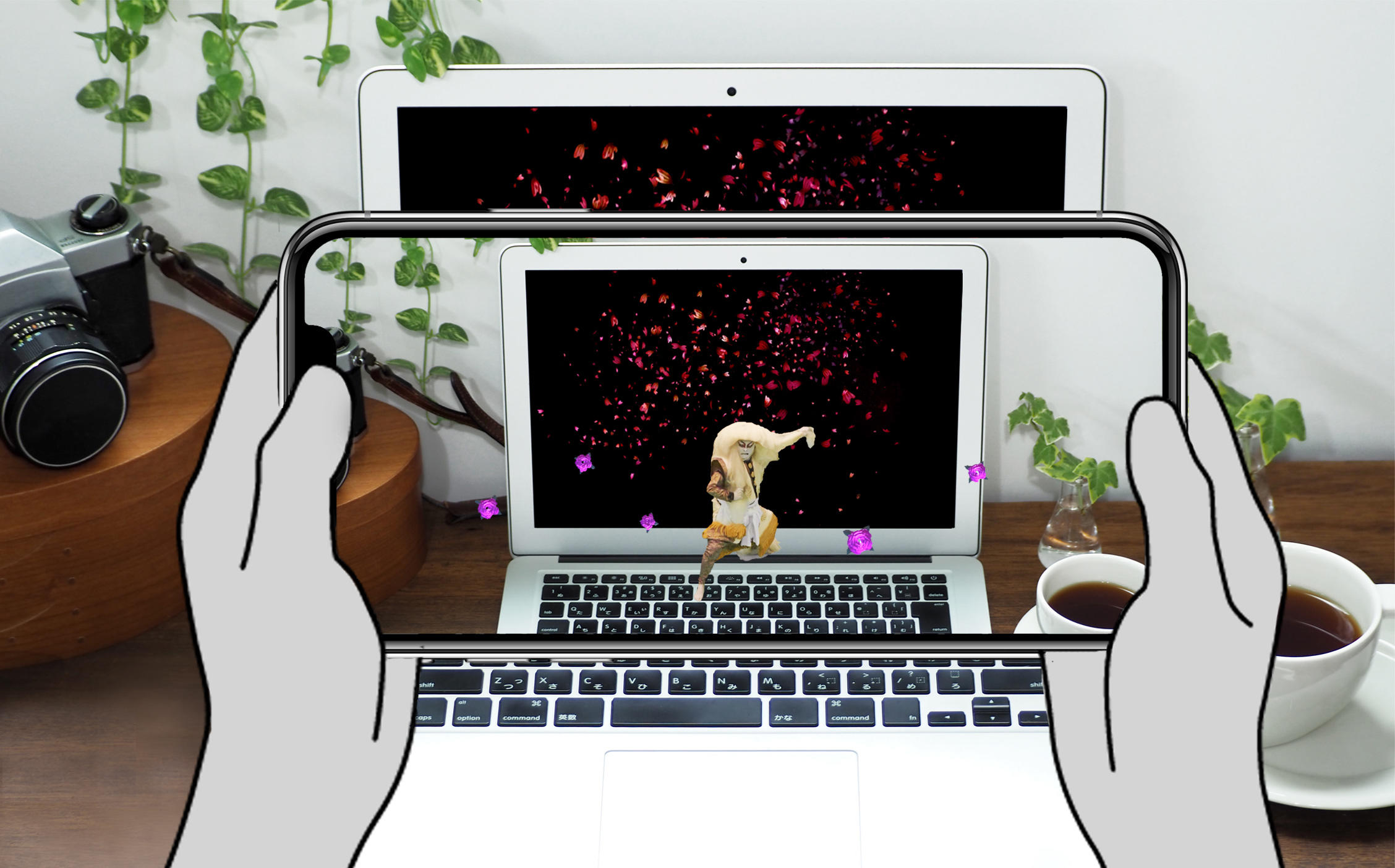 ■Another Way to Enjoy
While it used to be impossible to see a kabuki dance without going to the theatre, now you can see it right in front of your eyes, no matter the time or place. Casually enjoy the world of kabuki.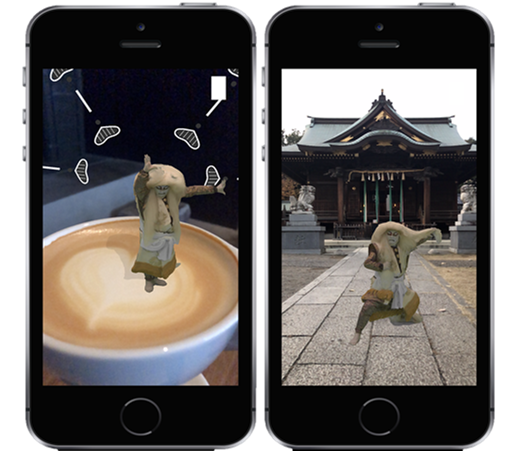 For the kabuki actor's expressions, volumetric capture technology (technical cooperation with Sony Music Entertainment Inc. and Sony Corporation) was used to produce 3D data from real video of the kabuki actor.
Kataoka Ainosuke who participated in this application made the following comment. "The theatre industry, including Kabuki, has been severely hit by the spread of COVID-19. However, one good thing to come out of this calamity is that we have been able to create an opportunity for 'anyone' to experience Kabuki 'anywhere'. We think that a new form of Kabuki as entertainment has now been born."
[Download]
iOS
Android
*Recommended operating system:
(iOS version) iOS14 or later/ iPhone 8 or later/ iPad Pro (2nd generation or later)
Android 10 or later/Galaxy S20/Xperia 1 II
*Available countries: Japan, USA, UK, Italy, Australia, Canada, France
[Application Overview]
Application name: INTO by Shochiku
Content Name: Reverse Reality: KABUKI Performance "Shakkyo"

Fee: Free
Language: English & Japanese

Official website: https://intobyshochiku.com/reverse-reality/en/
Official Twitter: @ReverseReality_

Inquiries about operation: shochiku.xr@shochiku.co.jp