Other Theatres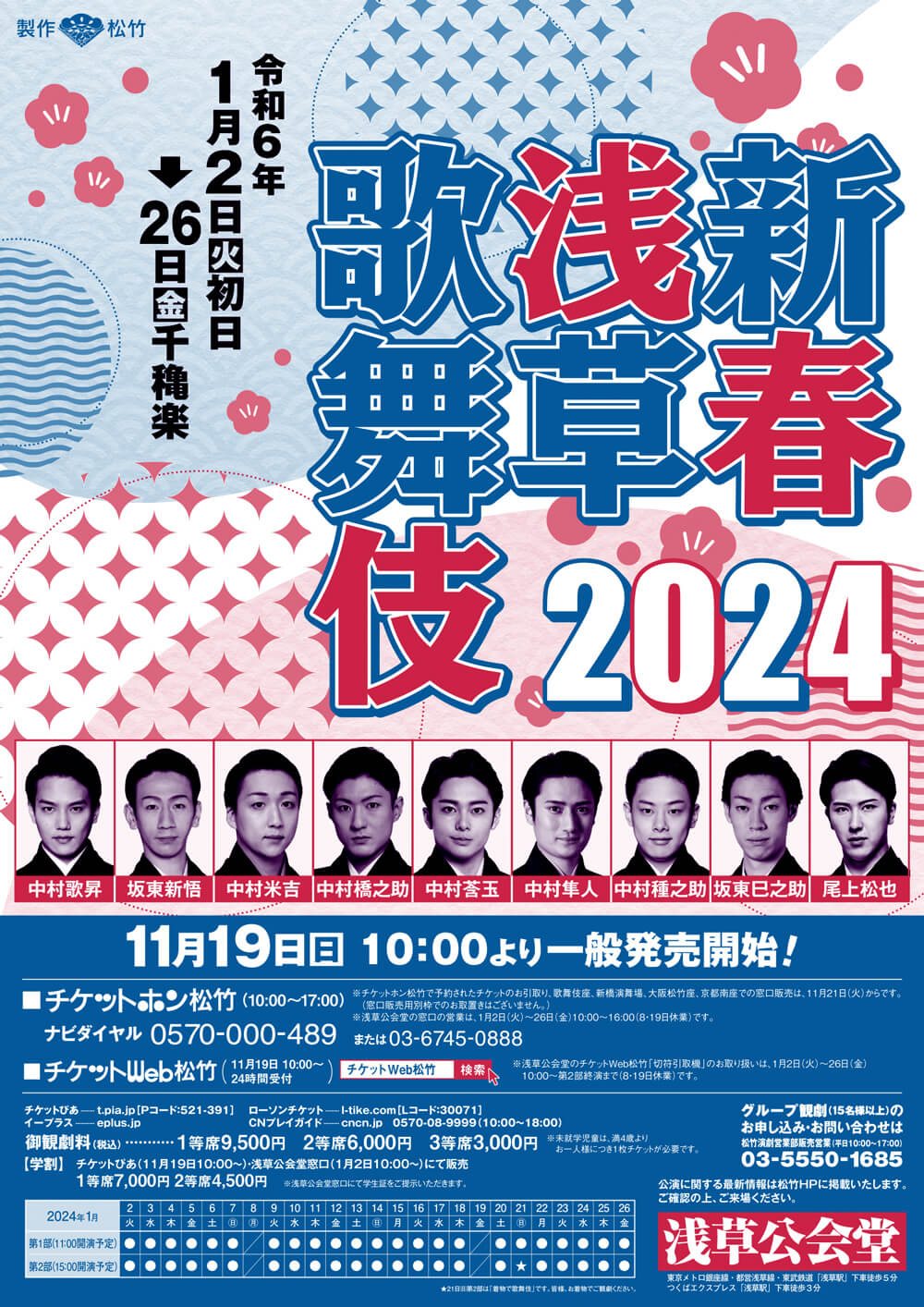 January Program

at the Asakusa Public Hall

Daily: Jan 02 (Tue) - Jan 26 (Fri), 2024

Part 1:11:00 AM

Part 2: 3:00 PM

*Performance opening times are tentative.
*No performances on the 8th (Mon) and 19th (Fri).
*Part 2 on the 21st will be 'Kabuki in Kimono', a performance where customers are recommended to wear kimono.

Time Schedule

On sale: from Nov 19 (Sun), 2023 10:00 AM(JST) 2023:11:19:10:00:00

First Class: 9,500 / Second Class: 6,000 /
Third Class: 3,000
Unit: Japanese Yen (tax included)

*Children over the age of 4 must purchase tickets to enter.