KABUKI's News
Kabukiza Theatre
January 06 ,2020
The January program at the Kabukiza Theatre has begun!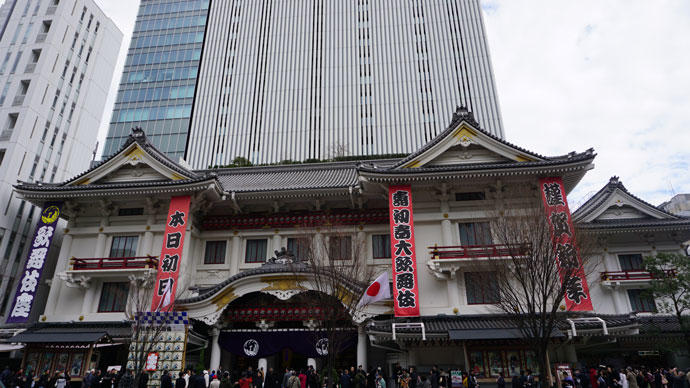 In January the Kabukiza will welcome you with brilliant decorations typical of the New Year.
The works being performed include a story by Kawatake Mokuami filled with the atmosphere of Edo (the old name for Tokyo) which is an indirect criticism of the samurai class, a history play portraying the tragedy of a woman married to a rebel, a play in which the drunken protagonist dances, and a 20th century masterpiece by Mishima Yukio, one of Japan's most representative authors of the post-World War II era. The dances being performed include one portraying the flower-viewing banquet held by Toyotomi Hideyoshi, a humorous dance-drama depicting an intoxicated manservant, as well as the brilliant and powerful "Parent and Child Lion Dance."