KABUKI's News
Kabukiza Theatre
September 04 ,2020
The September program at the Kabukiza Theatre has begun!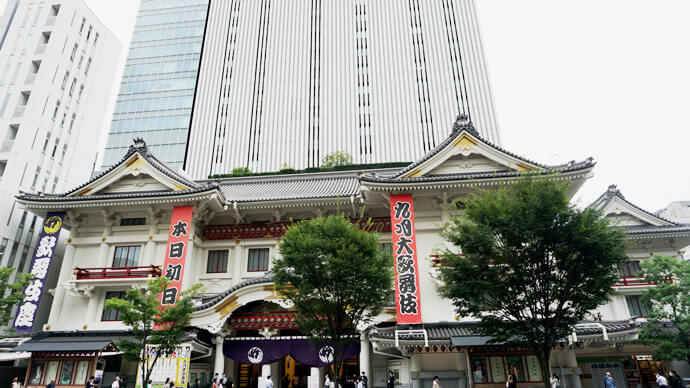 In September the Kabukiza Theatre will continue to ensure your health and safety by taking precautionary measures . The program will again be divided into four parts to shorten the length of your stay and to make sure the theatre can be sanitized after each play.
Nakamura Kichiemon II plays a role that was the specialty of his foster father Nakamura Kichiemon I in 'Skylight', while several actors play a variety of role types together in 'The Revenge of the Soga Brothers'. You can also enjoy 'Kasane and Yoemon,' a dance-drama that has the flavour of a ghost story, and in the final dance by Tamasaburō, for the first time at the Kabukiza Theatre you can see the remarkable combination of dance and projected imagery.