KABUKI's News
Minamiza Theatre
June 04 ,2019
The June program at the Minamiza Theatre (Kyoto) has begun!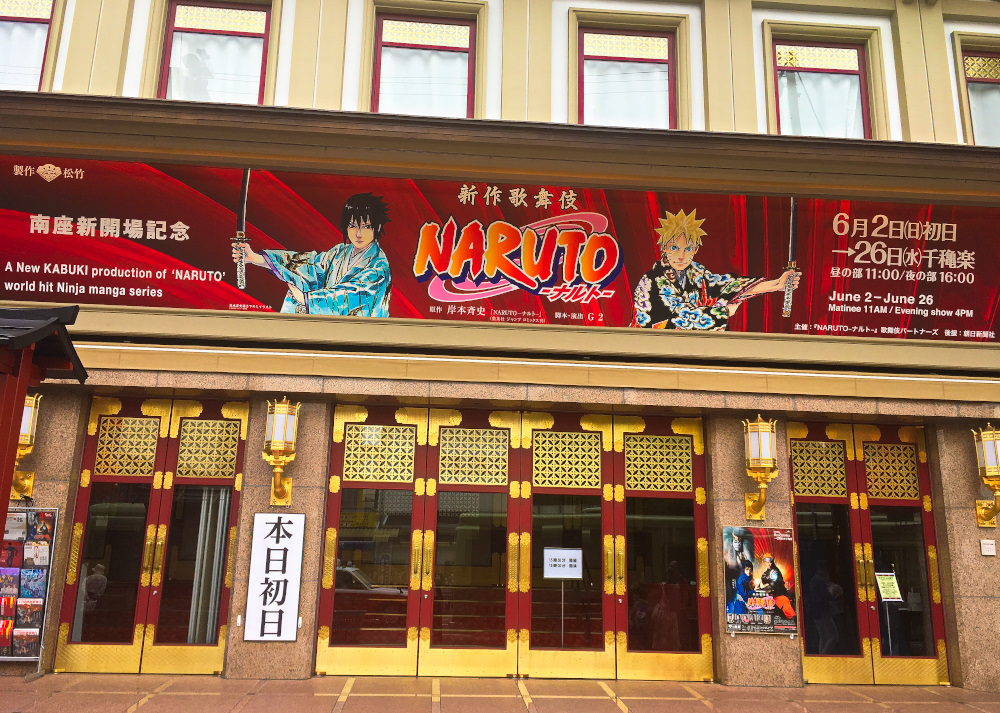 'NARUTO' is a 'battle action' story which describes the growth of the adolescent ninja, Naruto Uzumaki. Known as one of Japan's best manga series, it is loved by people both at home in Japan and abroad. The number of copies printed in Japan has reached over 140 million, with 95 million copies printed overseas. The series is now available in over 40 countries.
The kabuki adaptation of 'NARUTO' is not only a 'battle action' story, but also one about the friendship between Naruto and Sasuke Uchiha, Naruto's rival. It also focuses on the deep love of Naruto's parents for their son, something with which we can all empathize and find moving. Making use of kabuki's unique staging practices, this play will break new ground as innovative kabuki for the modern age.
The young kabuki stars Bandō Minosuke and Nakamura Hayato will play the main roles of Naruto Uzumaki and Sasuke Uchiha, and for these performances at the Minamiza Theatre in Kyoto, Nakamura Baigyoku will play the role of their powerful earth-shaking enemy, Madara Uchiha, who will stand in the way of these promising young kabuki stars. This special cast is only for this production in Kyoto!!
G2, who has brilliantly realized numerous full-length productions in the past, will direct and write the scenario of 'NARUTO'. Music will be provided by the 'WAGAKKI BAND', a band which uniquely fuses traditional Japanese musical instruments with rock. Please look forward to this new and unexpected combination created by the world of 'NARUTO'!