KABUKI's News
Report on 'Zoom Kabuki "CHŪSHINGURA" (2) ACT IV

On July 4, Zoom Kabuki "CHŪSHINGURA" (Act Ⅳ) was streamed live. Act Ⅳ contains the scene in which En'ya Hangan must commit suicide as punishment for drawing his sword within the shogun's palace (Act Ⅲ).


Solemnly, Ōboshi Rikiya prepares for the ritual of 'seppuku' suicide for his master, En'ya Hangan. Ichikawa Somegorō acted alongside his real father, Matsumoto Kōshirō, who played Ōboshi Yuranosuke.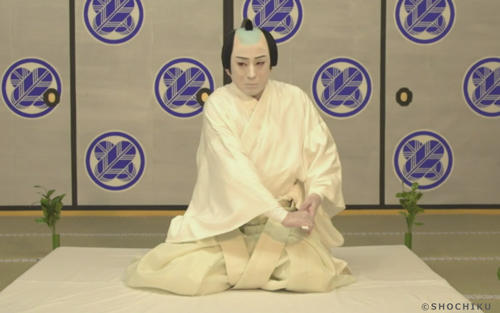 En'ya Hangan waits for the arrival of his Chief Retainer, Ōboshi Yuranosuke. He asks Rikiya many times whether Yuranosuke has come or not. However, he has not yet arrived.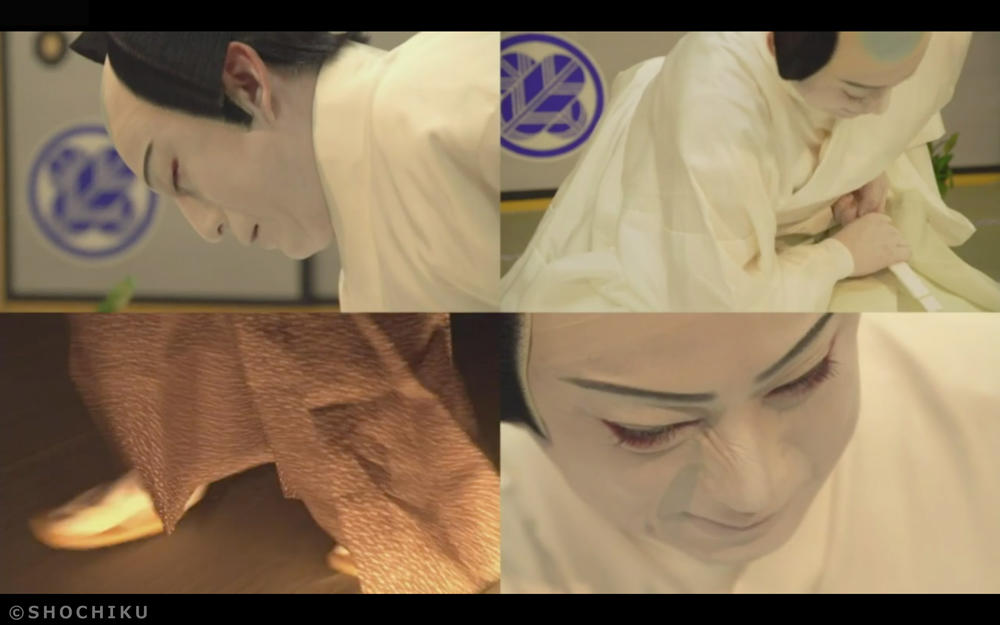 Just before En'ya Hangan commits 'seppuku' suicide, Yuranosuke finally arrives. The tension of his appearance was expressed by using four camera angles.




En'ya Hangan entrusts his dying wish to Yuranosuke, and Yuranosuke swears to take revenge on Kō no Moronō who was the cause of his master's downfall. Here, Matsumoto Kōshirō played both the roles of Yuranosuke and En'ya Hangan. Yuranosuke (left) was acted live while En'ya Hangan (right) was prerecorded. State of the art technology enabled the simultaneous performance of these roles played by a single actor.



Yuranosuke stops his son Ōboshi Rikiya from rashly attacking Moronō immediately, telling him to wait for the appropriate time when they can successfully carry out the revenge. Two remote screens were put together to complete the scene.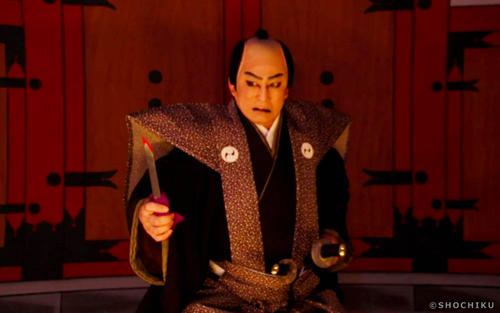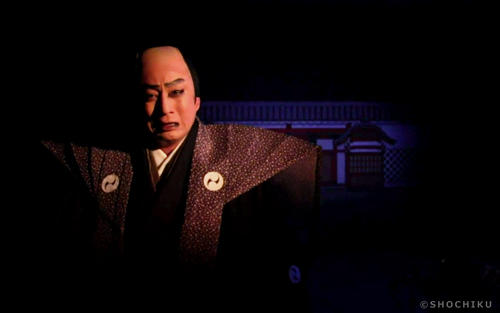 Yuranosuke gazes at his master's dagger and resolves to begin his journey towards revenge. Though there was no 'hanamichi' built for this 'Zoom Kabuki' set, the stage was constructed so that it looked as though he was exiting along the 'hanamichi' (runway).

Please look forward to our next report.




Report on 'Zoom Kabuki "CHŪSHINGURA" '(3), Act V and VI,VII, IX and XI