Kobikichō Square
If you are visiting the Kabukiza Theatre, don't forget to visit the Kobikichō Square (KOBIKICHŌ HIROBA) located at the 2nd basement of the Kabukiza Theatre, connected directly from the Higashi-Ginza station.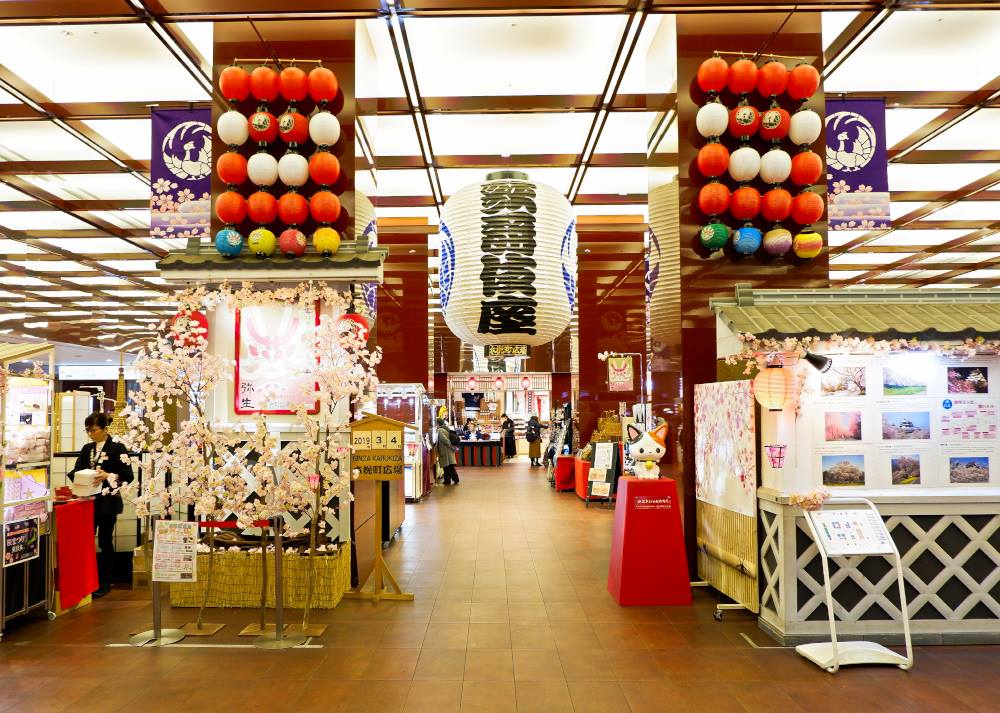 Its symbol is a big lantern suspended from the ceiling on which is written the word '歌舞伎座' ('KABUKIZA').
There is a ticket office, a café, and many interesting street stalls which you can enjoy shopping for souvenirs, gifts, or Japanese sweets.
The square has free access to those without a ticket for the Kabukiza Theatre.
*Credit cards and electronic payments such as the QR code are available at some shops.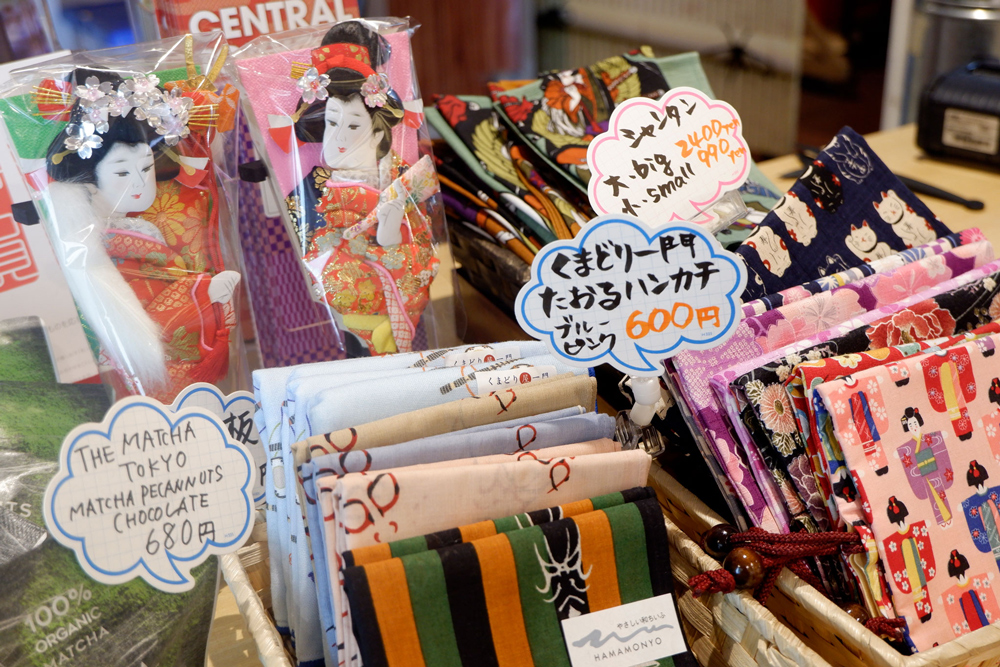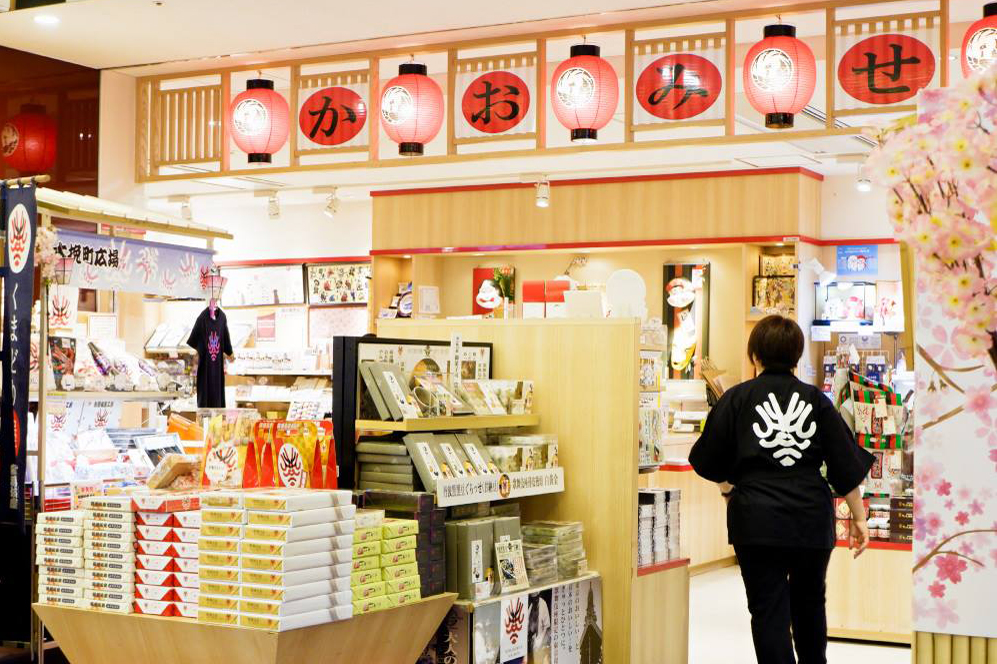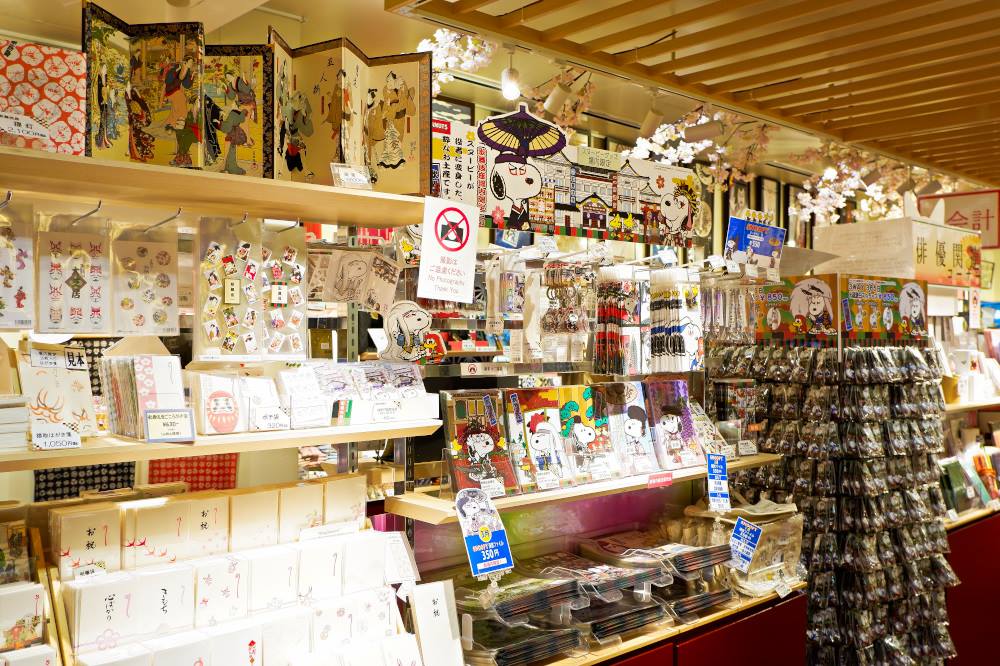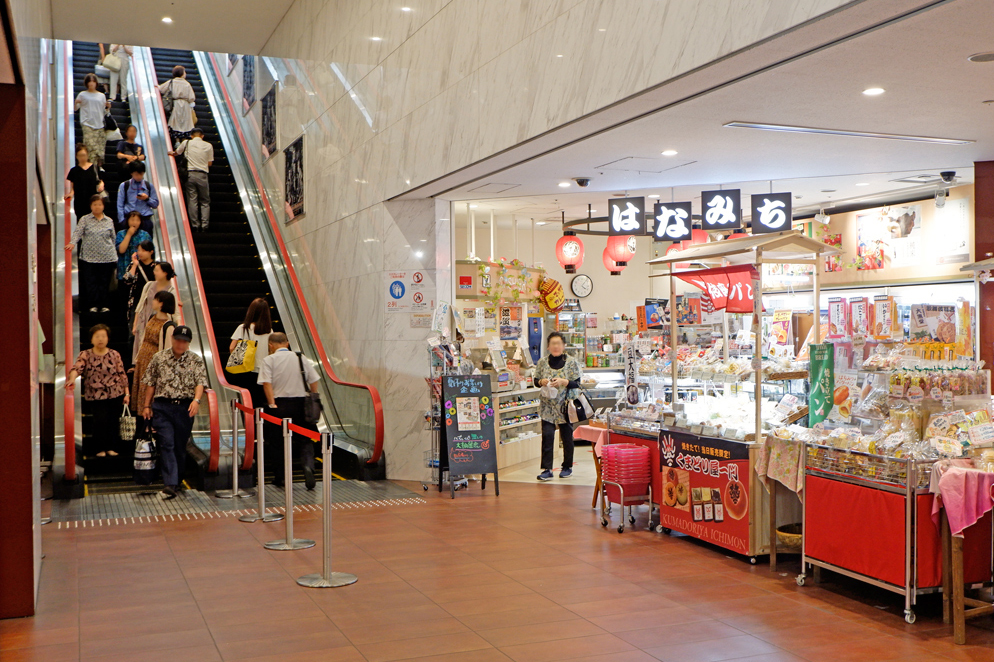 Information Desk 'Kabukiza Kobikichō Plaza'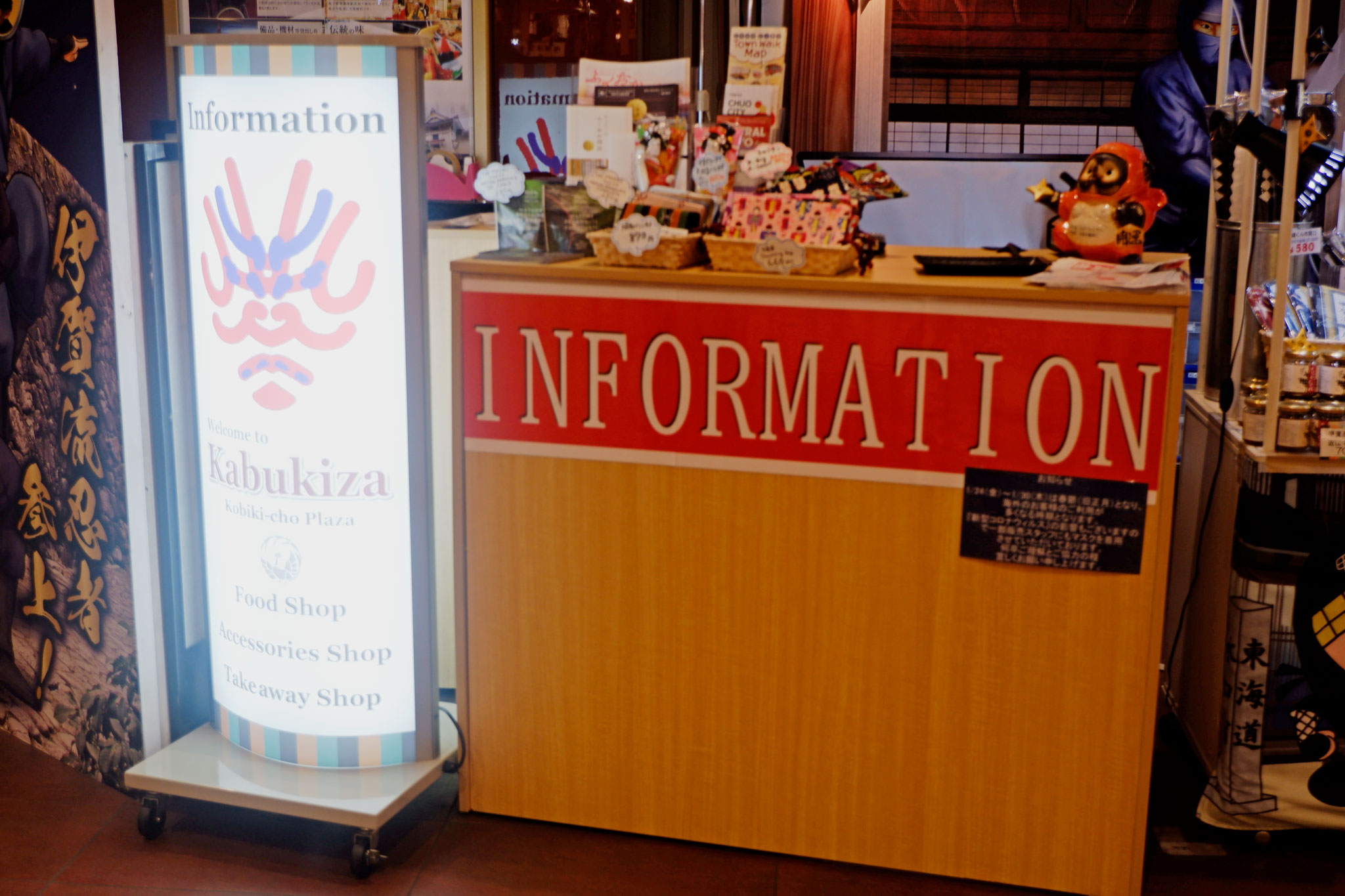 Leaflets about Ginza and the nearby district are placed, which will help your sightseeing and shopping. If you need help communicating Japanese the staff will support you with a multilingual translation function 'POCKETALK', so feel free to visit the information desk.
Money Exchange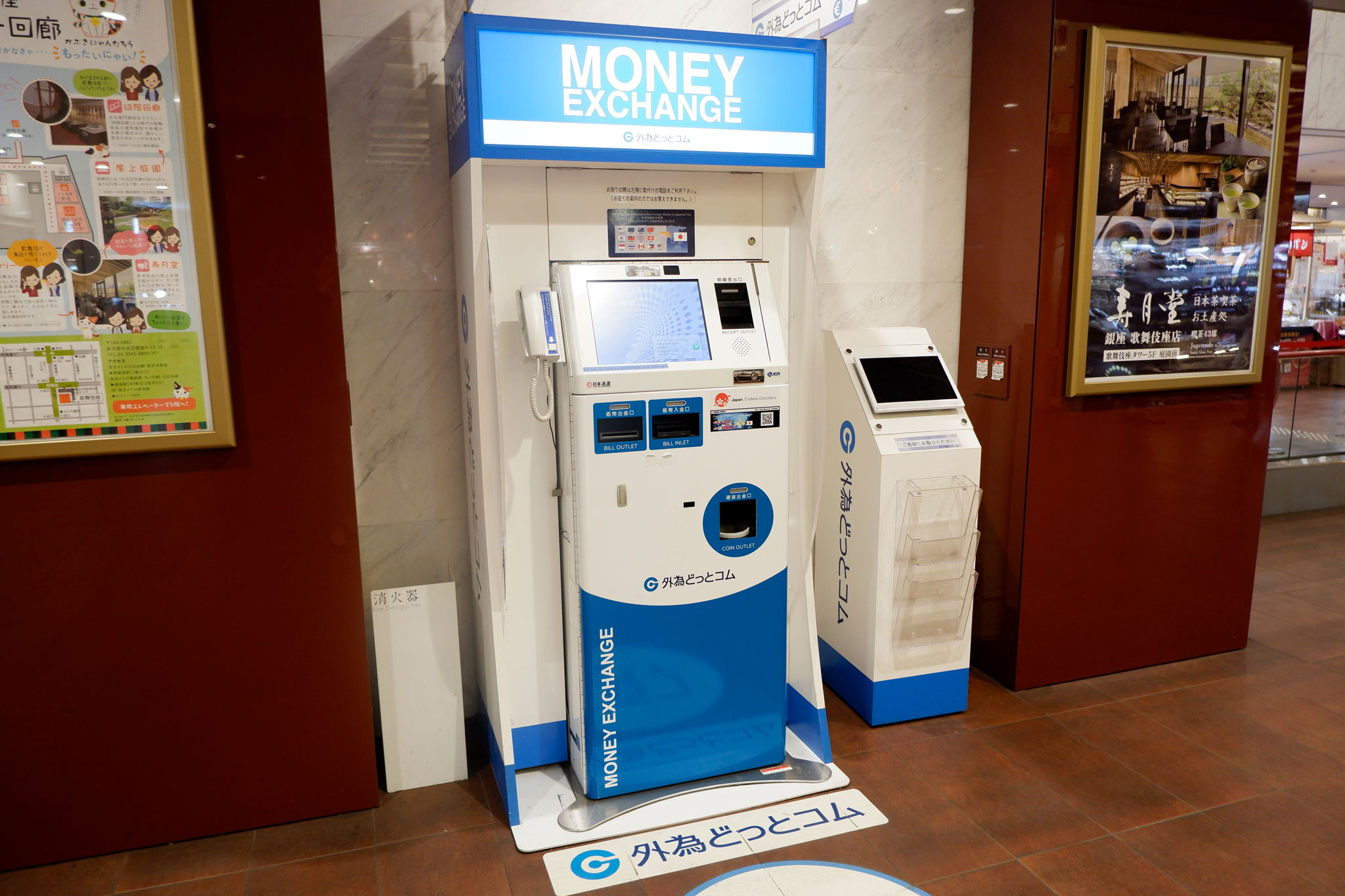 Available for the exchange of Japanese YEN only.
*The exchange rate fluctuates. Please confirm on your own when you use the MONEY EXCHANGE.
Enjoy your theatregoing Contents