Service for foreigners
English supporting guide
The "G-marc Guide" and the "Earphone-Guide" provides essential translation of dialogue and lyrics, as well as explanations relating to the stories, music, dance, actors, properties and other aspects of kabuki that may be difficult for non-Japanese visitors to understand. Comments are carefully timed to coincide with the action on stage.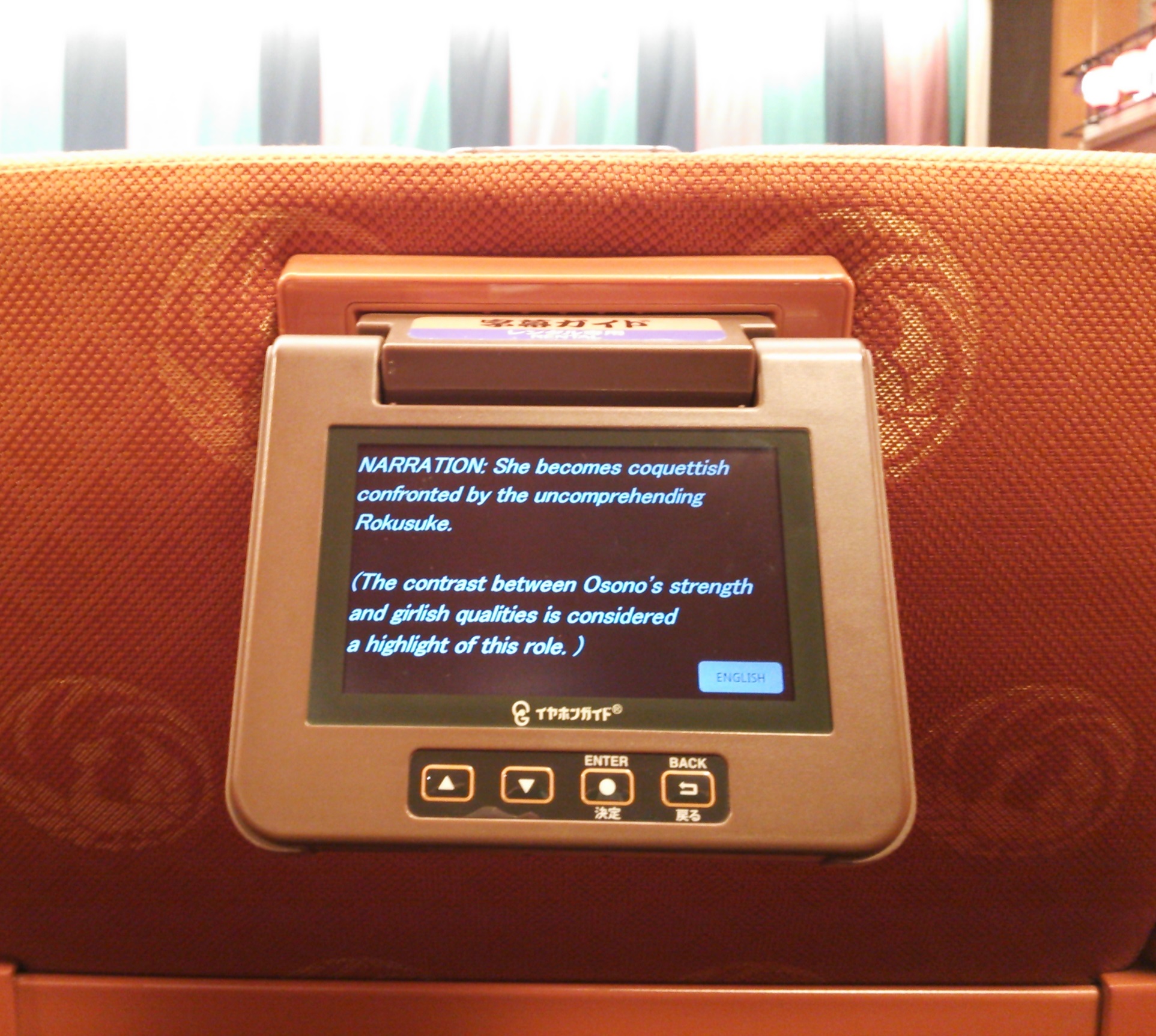 On the first and the second floors at the Kabukiza Theatre, there is a mounting bracket attached to the back of the seat in front of you. After you rent the device, you can adjust the angle to the right position. We ask customers in seats without the mounting bracket (the third floor and the front row of each floor), to hold the device in their hands. English supporting guides are also available for Single Act Seats (fourth floor).



*English supporting guides are currently not available.



■Full Program:¥1,000
(You need to leave your personal ID to rent the device. No refundable deposit is needed)

■Single Play:¥500
(Refundable Deposit:¥1,000)
MAKUMI (single play) , See Just One Play, at the Kabukiza Theatre in Tokyo.

This service is available only at certain theatres.
Please confirm availability here : The Earphone-Guide Website
(*The service is only available in English)
Performance programs
English synopses can be found in the back pages of the Japanese programs sold at the theatres. Please take this opportunity to purchase a memento of your visit to the theatre!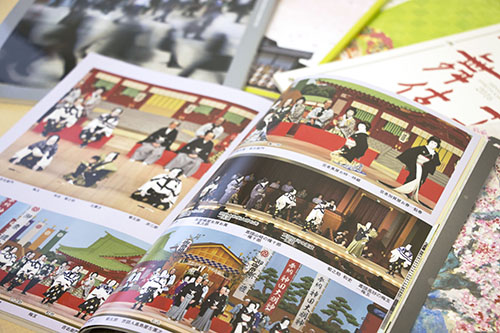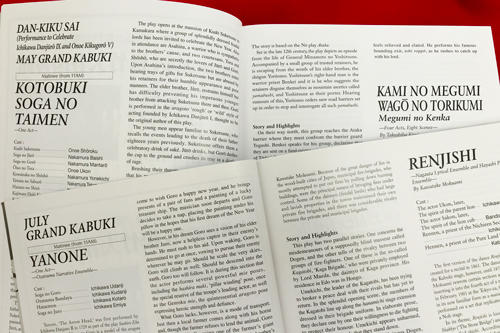 Enjoy your theatregoing Contents